The Game Developers Conference (GDC) is an annual event that serves as one of the largest and most prominent gatherings for professionals in the video game industry. GDC brings together game developers, publishers, designers, artists, audio professionals, business executives, and enthusiasts from around the world. The conference typically takes place in San Francisco, California, and has been running since its inception in 1988.
GDC provides a platform for industry professionals to exchange knowledge, showcase their latest projects, and discuss emerging trends and technologies in the gaming world. The event features a diverse array of activities, including panels, lectures, workshops, and networking opportunities. Renowned developers and industry leaders often give keynote speeches, sharing their insights and experiences.
In the bustling world of indie game development, innovation and creativity often emerge from the efforts of passionate individuals. One such luminary is Dimitar Popov, the co-founder of The Sixth Hammer, an indie game studio known for its diverse gaming projects. Dimitar's journey to success reached new heights when he participated in the Game Developers Conference 2023 (GDC) event in San Francisco.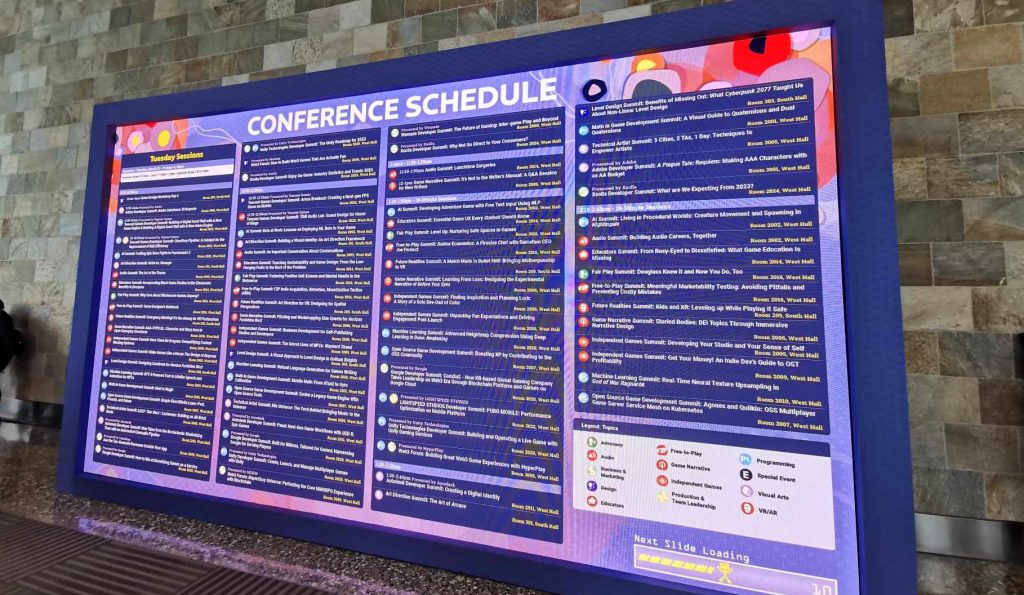 GDC San Francisco: An Unmissable Opportunity
Nestled along the picturesque coastline of California, San Francisco stands as a captivating city that beckons visitors with its unique charm and diverse character. Famous for the iconic Golden Gate Bridge, the city's breathtaking scenery is a mere glimpse of the wonders it holds within. San Francisco boasts a rich cultural tapestry, reflected in its vibrant neighborhoods like Chinatown, the Mission District, and Haight-Ashbury. 
In a pivotal moment for The Sixth Hammer, Dimitar Popov was invited to showcase the studios' projects at the Game Developers Conference in San Francisco. This event is renowned as one of the gaming industry's most significant gatherings, where developers, publishers, and industry professionals converge to exchange ideas, unveil new projects, and foster collaborations.
Dimitar saw GDC as an unmissable opportunity to pitch The Sixth Hammer's latest gaming projects to popular publishers and other esteemed game studios. Armed with a compelling vision and a drive to stand out in the competitive market, Dimitar was determined to make a lasting impression and secure important connections that could propel his studio to new heights.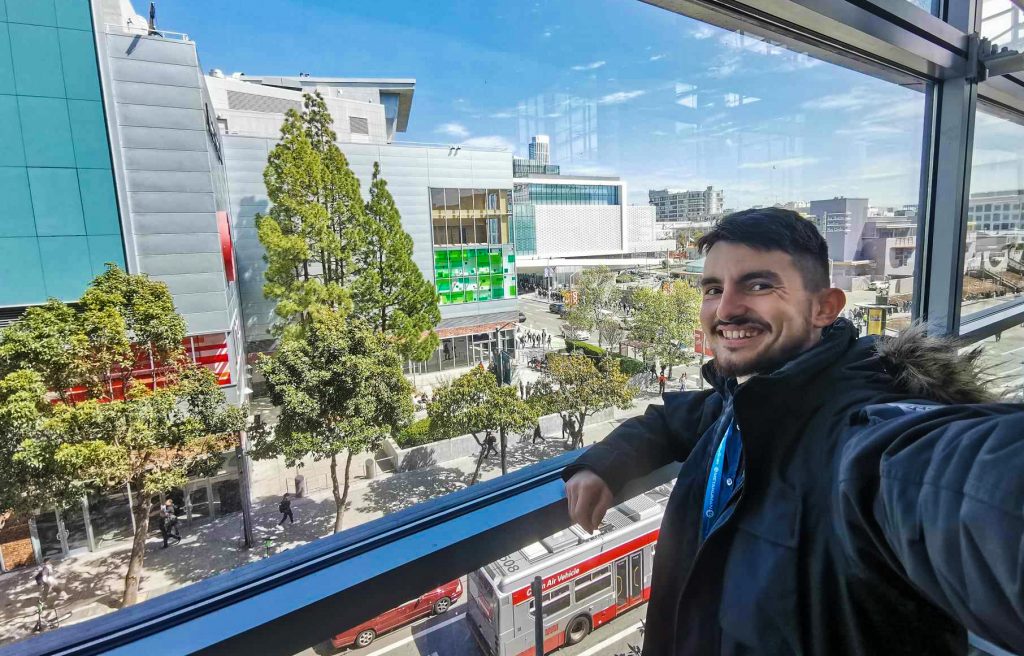 Pitching Innovation and Creativity
The studio's lineup of games showcased unique mechanics, emotionally-driven narratives, and visually stunning artistry, leaving a lasting impact on attendees.
Throughout the event, Dimitar engaged in numerous productive conversations with publishers and industry veterans. His ability to articulate the studio's vision and the significance of their projects won over the hearts of potential partners. The connections Dimitar forged were invaluable, as they opened doors to new opportunities and collaborations that would shape the future of The Sixth Hammer.
During the electrifying atmosphere of the Game Developers Conference in San Francisco, Dimitar Popov's magnetic personality and impressive game projects enabled him to forge numerous new and meaningful friendships and contacts amongst publishing labels. As he navigated through the bustling event, Dimitar's passion for game development and his studio's innovative creations resonated with industry veterans and influential figures alike. With each engaging conversation, he not only showcased the talent of The Sixth Hammer but also learned from the expertise of established publishing labels.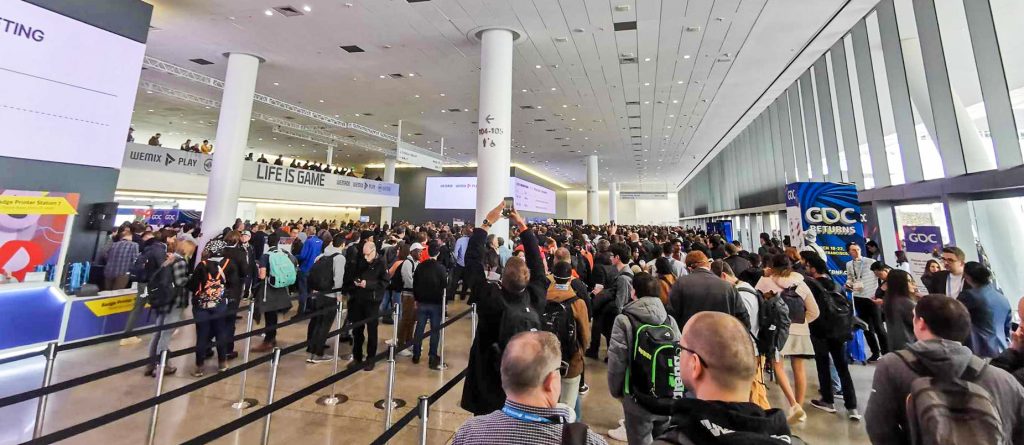 Impact and Success
Dimitar Popov's participation in GDC San Francisco proved to be a turning point for The Sixth Hammer. The exposure garnered at the event led to partnerships with renowned publishers, securing funding for their upcoming projects, and receiving critical acclaim from peers and critics alike. The studio's unique approach to game development, combined with Dimitar's unwavering commitment excellence in all projects, solidified The Sixth Hammer's position as a rising star in the indie game development scene.
Amidst the buzz of success following the Game Developers Conference, The Sixth Hammer studio unveiled an ambitious and highly anticipated secret project—a big open world Action Role-Playing Game (ARPG) that promises to redefine the gaming landscape. Drawing inspiration from Dimitar Popov's love for immersive storytelling, this ARPG boasts a rich narrative, captivating storyline, and an intricately crafted world that beckons players to embark on an unforgettable adventure. With a vast, living world filled with dynamic characters, breathtaking landscapes, and morally complex choices, this upcoming ARPG from The Sixth Hammer is the most ambitious and exciting project of the studio to date.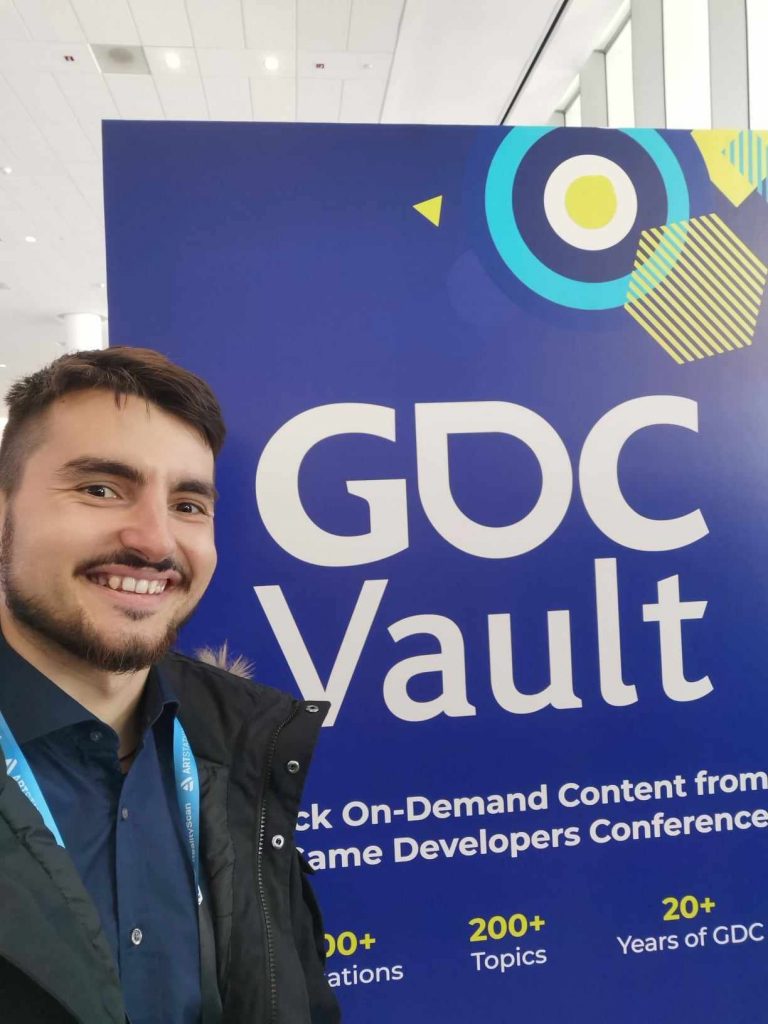 Dimitar Popov's journey from co-founding The Sixth Hammer to participating in the Game Developers Conference in San Francisco exemplifies the power of passion, perseverance, and seizing opportunities. Through his vision, talent, and pitch at the event, Dimitar forged valuable connections and set The Sixth Hammer on a trajectory of success, cementing the studio's place in the vibrant landscape of indie game development. As the gaming industry continues to evolve, it is innovators like Dimitar Popov who redefine the boundaries of creativity and propel the industry to new heights.